Got points? Head on over to the Points store under My Dashboard to redeem them!
Whether you earn points by saving in your linked bank account or completing activities on the SaverLife website (ex. Reading the article of the day), you can earn a digital Scratch & Save card.
You can redeem up to three Scratch & Save cards per week for a chance to win $5 each time. You'll want to stay tuned because we'll be adding more prizes over time! We are actively searching for mays to redeem your points. Here's an article on how you can make your points work for you.
On desktop: From your dashboard, go to "Earn more points" under Your Points, then scroll to the bottom of the page and click on "Spend Points"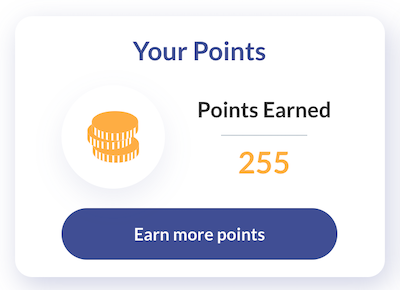 On mobile: Once you're logged in, you should see a link to the Points Store at the bottom right-hand side of your screen