How can I participate?
Tax Time Pledge: Pledge to save part of your tax refund and you could win $10 instantly! Plus, you'll get 300 points you can use to buy a scratcher in our Point Store. You can take the pledge by logging on to your dashboard and opting in! Look for the tile below.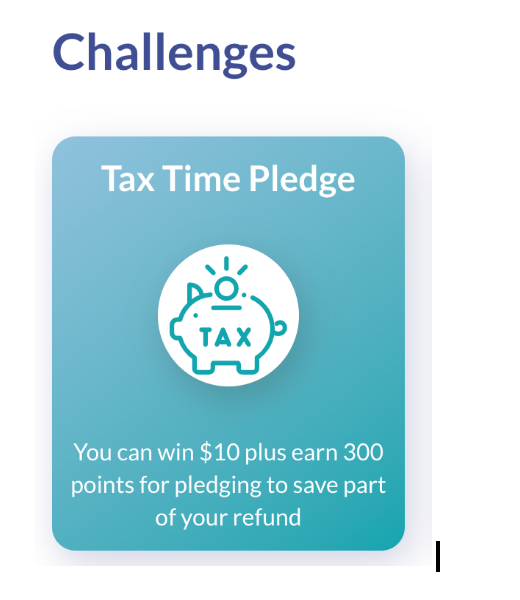 Save Your Refund Challenge: Starting Feb. 20, we're giving away $7,500 to linked members who opt into the challenge and save $150 by March 31. So how do you participate? Simple. Startby linking your savings account to your SaverLife account and opt in to the Save Your Tax Refund Challenge in your dashboard on Feb. 20. Next, save $150 by March 31 and you could win $150!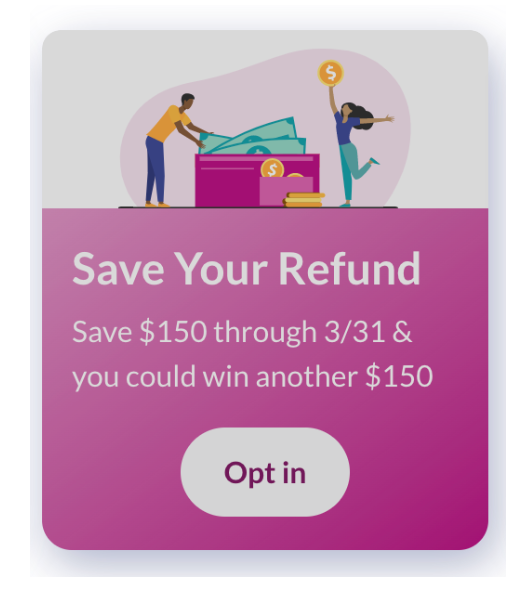 Tax Time Story Contest: We're giving away $10 to the first 150 linked members who pledge AND share their savings story with us. Pledgers, keep an eye on your inbox for the Story Contest invite; we'll send the invite to your email address. The Story Contest begins on Feb. 15h and ends on March 15. We're excited to hear your story!
Here's the story of last year's winner:
https://www.saverlife.org/community/saverlife-announces-winner-of-2022-tax-time-story-contes